AllergyHome Creators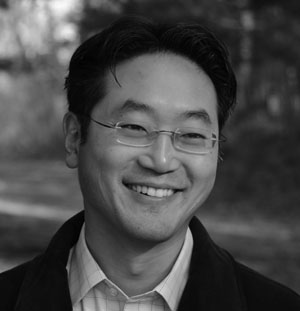 John Lee
is the website designer and developer for AllergyHome. He is also a pediatric allergist.  Since completing his allergy and immunology fellowship, he continues to see children with allergies and is involved in training current allergy/immunology fellows. He also has an interest in eosinophilic esophagitis, an allergic inflammatory condition of the esophagus.
Michael Pistiner, MD, MMSc
is a pediatric allergist for Harvard Vanguard Medical Associates and the father of a child with food allergies. He has a special interest in food allergy management and education. He is co-founder and content creator of AllergyHome and serves as a voluntary consultant for the Massachusetts Department of Public Health, School Health Services.
He was a reviewer for the CDC's Voluntary Guidelines for Managing Food Allergies in Schools and served on the National Association of School Nurses/National Association of School Nurse Consultants/American Academy of Pediatrics' Epinephrine Policies and Protocol's Work Group.
He is a fellow in the American Academy of Pediatrics, where he is a member of the Council of School Health, the Section of Allergy & Immunology and the Project Advisory Committee for the Medical Home Chapter Champions Program. He is a member of the American Academy of Allergy Asthma & Immunology, where he is a member of the Adverse Reaction to Food Committee and food allergy in school sub-committee, and also a member of the American College of Allergy, Asthma & Immunology.
He serves on the boards of Asthma & Allergy Foundation of America, New England Chapter, the National Association of School Nurses editorial board and the National Food Allergy Management and Education Advisory Board.He is a consultant for the Allergy Asthma Network/American Academy of Pediatrics Chapter Champions Program. Additionally, Dr. Pistiner is the author of Everyday Cool with Food Allergies, a co-author of Living Confidently with Food Allergy.
Digital Health Communications Consultant
Yukiha Maruyama
Yukiha Maruyama is a graduate student at Emerson College and Tufts University School of Medicine where she studies Health Communication. A global nomad and inquisitive problem-solver, she has conducted research and produced work for nonprofit organizations in New York City, the Philippines, Singapore, and most recently, Boston, MA. Previous projects include a food bank feasibility report, quantitative and qualitative analysis for a health sciences agency, marketing, and website design. Driven with a commitment to research and interactivity, she enjoys any opportunity to learn and be a part of creating comprehensible and engaging health communications in the digital space. She can be reached at [email protected] or on LinkedIn
Contributors
Anne H. Sheetz, RN, MPH, NEA-BC
Anne F. Russell, BSN, RN, AE-C
Gina Mennett Lee, M. Ed.
Grennan Sims RD, LD